Resiliency: The Core of Your Success
Resiliency: The Core of Your Success
Wednesday, May 5, 2021 (11:00 AM - 12:30 PM) (EDT)
Description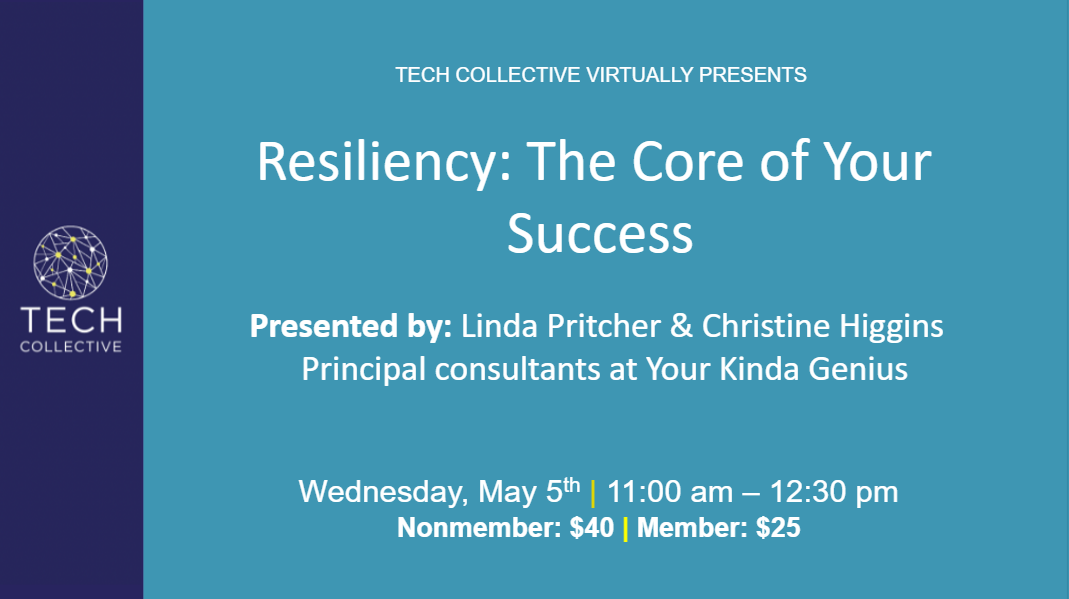 Resiliency is at your core. Contrary to popular belief, it's not a skill to master — it's an innate capacity. Most people don't recognize it, so it's easy to feel powerless when facing challenges.
Have you noticed that each obstacle brings its own personality to the table; some feel Herculean while others just an interesting challenge.
When obstacles feel like a drag, it's easy to get stuck and paralyzed by stress, struggle, and fear. We'll show you how to tap your inner resilience so obstacles feel smaller, leaving you more resourceful, creative, and effective.
What participants can expect to gain:
Open the door to more confidence, adaptability, and success in the face of uncertainty and change in this online, 90-minute interactive program.
How to thrive no matter the circumstances
Leverage past obstacles without hitting repeat
How to overcome challenges without the drag
Learn to bounce back better
If signing up for multiple sessions of -Listening: An Underrated Superpower, Resiliency: The Core of Your Success, and Clarity: Map an Unpredictable Future, contact maureen.giaquinto@tech-collective.org for single invoicing

Short Bio:
Linda Pritcher & Christine Higgins are the principal consultants at Your Kinda Genius and will be the facilitators for this presentation.
Your Kinda Genius is a training and consulting firm dedicated to revolutionizing the way people work. Their consultants have decades of experience ranging from research and development to product design and distribution in the creative and technical sectors.
They combine these years of industry experience with expertise in the foundational principles behind human performance to help business clients access and leverage Genius; producing results that were otherwise unattainable.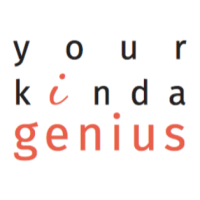 Some Additional information:
Our virtual event "Resiliency: The Core of Your Success" will be hosted on Microsoft Teams . If you have never logged into a Microsoft Teams before, be sure to give yourself time beforehand to download Teams.
The link for the event will be sent the morning of the event. If you have not received the link, please email us at info@tech-collective.org to send it to you again.
Please plan on arriving at 10:55 am as we will start promptly at 11 am and will run until 12:30 pm, with ample time for Q&A
Cameras on! Please plan on turning your camera on so we can all connect as we learn.
If you would like to contribute to our programming by hosting a session, please email Creusa Michelazzo at creusa.michelazzo@tech-collective.org
Questions? Email our team at info@tech-collective.org
Pricing
This session is being offered at a one time only promotional price!
Virtual Event

, RI United States

Wednesday, May 5, 2021 (11:00 AM - 12:30 PM) (EDT)