Description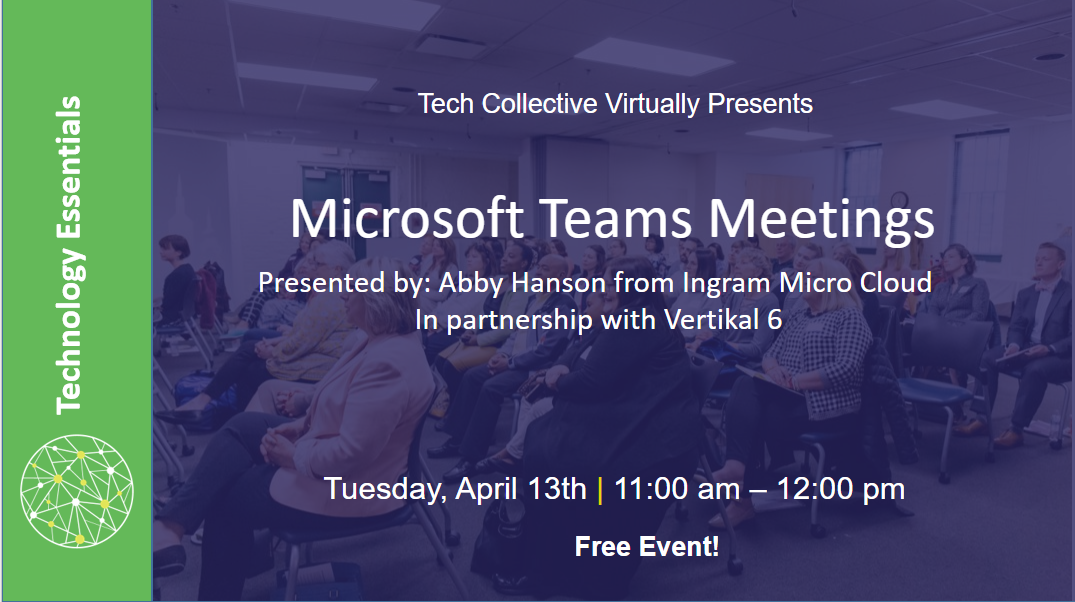 Come to this interactive presentation to learn about the new features in teams, how to hold an effective Microsoft Teams meeting and what does a Microsoft Teams meeting room set up look like. After this demo you will learn new skills around the Teams platform specifically the newest tolls and resources like together mode, voice translation, and more.
During the presentation you will see all the key differentiating tools and features that Microsoft has developed for Teams and the remote workforce initiative.
What participants can expect to gain:
Tips to having an effective meeting in Teams
Using the tools to run more efficient meetings
Leveraging together mode
Inclusion across diverse backgrounds
Collaborating across geographies, projects, teams, and groups
Bio:

About the presenter:
Abby Hanson is a Microsoft Teams and Secure Collaboration Expert at Ingram Micro Cloud in North Dakota. She has 17 Years of Microsoft Experience working for Partners, Microsoft and now Ingram Micro. Abby loves to travel, volunteer, take photographs and has 3 awesome kids and an amazing husband.
Some Important Additional Details:
Our "Microsoft Teams Meeting" is taking place on Microsoft Teams. If you have never logged into a Microsoft Teams before, be sure to give yourself time beforehand to download Teams.
The link for the event will be sent out before the event. If you have not received the link please email us at info@tech-collective.org so we can send it to you again.
Please plan on arriving at about 10:55 am as we will start promptly at 11:00 am.
The Power of Microsoft Teams and Secure Collaboration" will run until 11:35 am with ample time for Q&A
Cameras on! Please plan on turning your camera on so we can all connect as we learn.
If you would like to contribute to our programming by hosting a session, please email Creusa Michelazzo at creusa.michelazzo@tech-collective.org
Questions? Email our team at info@tech-collective.org