Let's Build some Flows and Get Stuff Done with Power Automate
Let's Build some Flows and Get Stuff Done with Power Automate
Wednesday, January 27, 2021 (12:00 PM - 12:55 PM) (EST)
Description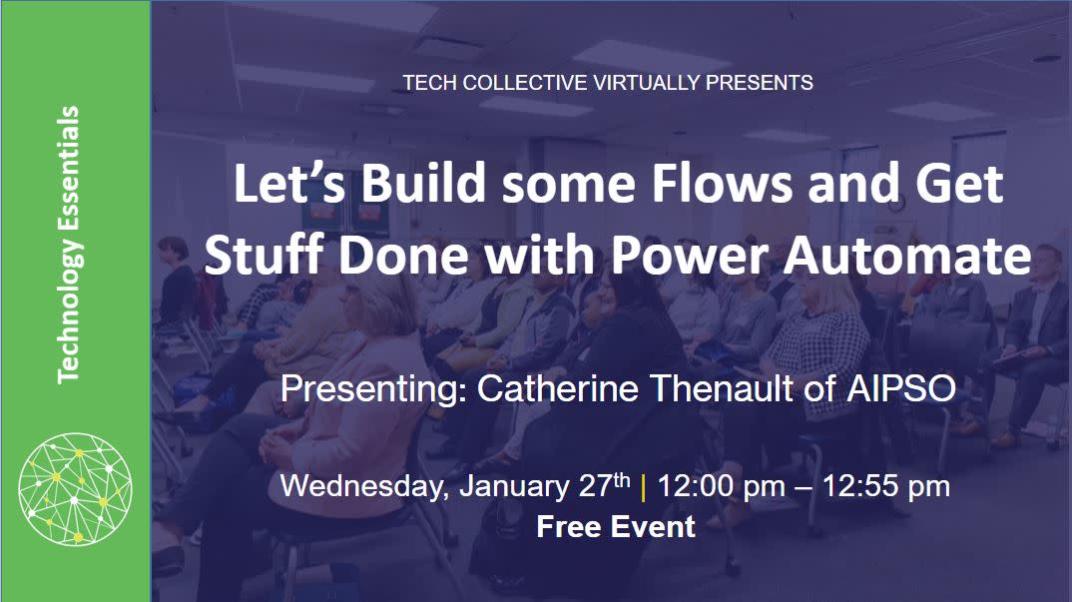 About your presentation:
Power Automate allows business uses to create automated workflows between their favorite applications and services. In this session, we will explore using Microsoft's Power Automate Tool to create three basic workflows.
1) an automated Flow to Save email attachments into a document library
2) an instant Flow to Request Approval for a selected item
3) a scheduled Flow to Send an email report of outstanding items
What participants can expect to gain:
Participants will gain an understanding of how to build a Power Automate flow. We will walk through the steps to create and run these three flows. Participants will understand what connectors, triggers, and actions can be used in the flows and how to perform basic configuration.
Short Bio: Catherine Thenault is an IT Professional with over 40 years of experience. Her current areas of focus are Content & Collaboration Management Systems including SharePoint, Office 365 and Microsoft's Power Platform. She is a facilitator and technical trainer who enjoys spending time where business problems and technical solutions intersect. When not working, she is happiest on a bike, skis, or a boat, or cooking a great meal.
Virtual Event

Categories
Tech Essentials

Registered Guests
29