Introduction to Microsoft Biz Apps- Dynamics 365 and the Power Platform
Introduction to Microsoft Biz Apps- Dynamics 365 and the Power Platform
Tuesday, May 4, 2021 (10:00 AM - 11:00 AM) (EDT)
Description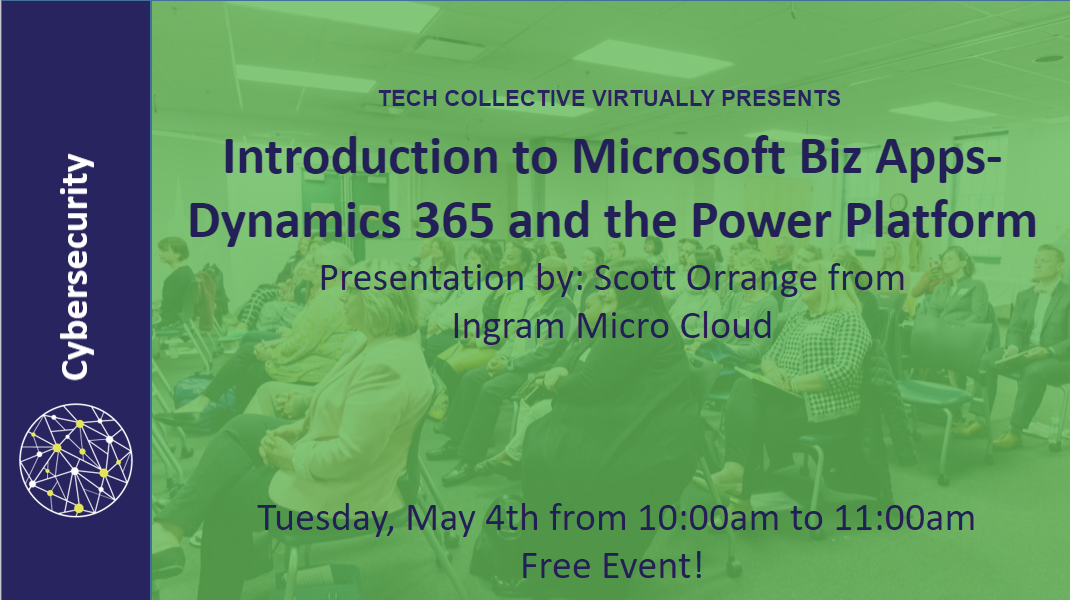 Join us for an introduction to Microsoft's Business Applications Ecosystem. By offering a single source of truth, Microsoft helps unlock the true value of business data. With a suite of no-code/low-code offerings the tools of the titans are close at hand. Through Dynamics 365 and the Power Platform Microsoft is enabling the Citizen Developer to make a real impact on their company.
What participants can expect to gain:
Participants will gain new insight on the current trends in digital transformation and will be empowered to take on business challenges their company faces every day.
Short Bio:
Scott Orrange works as a Solution Specialist for Business Applications at Ingram Micro Cloud where he empowers Microsoft Partners to deliver on the promise of digital transformation. He is a lifelong resident of Buffalo New York where he volunteers as a Restorative Justice trainer and Family Court Mediator. In his professional and personal life, Scott works to build bridges of understanding and aid in collaborative decision making.

Some Additional information:
Our virtual event "Introduction to Microsoft Biz Apps- Dynamics 365 and the Power Platform" will be hosted on Microsoft Teams . If you have never logged into a Microsoft Teams before, be sure to give yourself time beforehand to download Teams.
The link for the event will be sent the morning of the event. If you have not received the link, please email us at info@tech-collective.org to send it to you again.
Please plan on arriving at 9:55 am as we will start promptly at 10 am and will run until 11:00 am, with ample time for Q&A
Cameras on! Please plan on turning your camera on so we can all connect as we learn.
If you would like to contribute to our programming by hosting a session, please email Creusa Michelazzo at creusa.michelazzo@tech-collective.org
Questions? Email our team at info@tech-collective.org
Virtual Event

, RI United States

Tuesday, May 4, 2021 (10:00 AM - 11:00 AM) (EDT)
Categories
Cybersecurity

Registered Guests
2